Search Engine Optimization (SEO) or Search Engine Positioning (SEP) is in essence a service covering several research and processes to re-engineer and fine tune all visible and invisible elements/ useful contents of web site pages. The goal is that the Search Engines and Directories gladly index these pages in it's database and grant best possible ranks. And return the most relevant page to their users upon their searching for the products, services, information they require by using relevant keyword / phrase / theme into it's search window. This is the first step towards strategic move to online marketing, image building, brand value, building relationships with the people, communities, and organizations whether near or far away from you. This service is also combined with several other services in order to help retain great search engine ranking across the targeted geographical areas.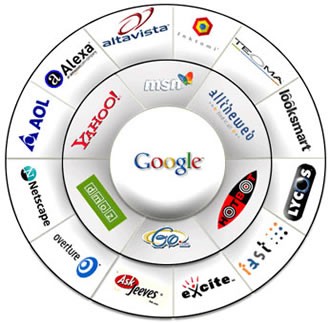 Whether your campaign needs keyword research, optimized website url structure mapping and assesment, keyword selection and site rank analysis, or full rich web site and search engine optimization services, Internet marketing - SEM consultation and management, Pay per click services or link building popularity, INTERWEB can help provide the right SEO services for your campaign - in the most efficient and profitable way for your online business. INTERWEB has successfully delivered and maintained high level SEO services and rankings for many large scale corporations and firms.

Our experience ranges from small, large and corporate scale business, and spans over 100 full successful professional SEO campaigns from a wide range of topics. INTERWEB is well-versed in web promotion services including search engine optimization and promotion, PPC management, SEM, audit and consulting and optimal advertisement.

We specialize in everything from off and on page optimization, to link building, site rank analysis, competitor analysis, web analytics and much more.
---
We now have our affiliated resellers located in Los Angeles, CA | San Jose, CA | San Diego, CA | San Francisco, CA | Santa Monica, CA | Sacramento, CA | Long Beach, California | Chicago, Illinois | Dallas, TX | Austin, TX | El Paso, TX | Fort Worth, TX | San Antonio, TX | Houston, Texas | Detroit, Michigan | Syracuse, NY | Rochester, NY | Manhattan, NY | Hempstead, NY | Buffalo, New York | Jersey City, NJ | Philadelphia, PA | Pittsburgh, Pennsylvania | Phoenix, Arizona | Indianapolis, Indiana | Miami, FL | Tampa, FL | Jacksonville, Florida | Columbus, Ohio | Nashville, TN | Memphis, Tennessee | Baltimore, Maryland | Virginia Beach, VA | Arlington, VA | Charlotte, North Carolina | Milwaukee, Wisconsin | Boston, Massachusetts | Portland, OR | Seattle, WA | Tacoma, Washington | Denver, Colorado | Oklahoma City, OK | Tucson, Arizona | Atlanta, Georgia | Newark, New Jersey and Kansas City, KS. Click for more info.